Just this past week, while in search for a better breakfast than the usual cup noodles and boiled egg offered by the convenience store in our building, my hubby took me to a Burger King drive-through. It was actually in jest because he intended to bring me to the Jollibee drive-through right beside it, where I can get my recent-favorite bacon and egg pancake sandwich, which I have once in a while, when the bacon craving gets too much to bear.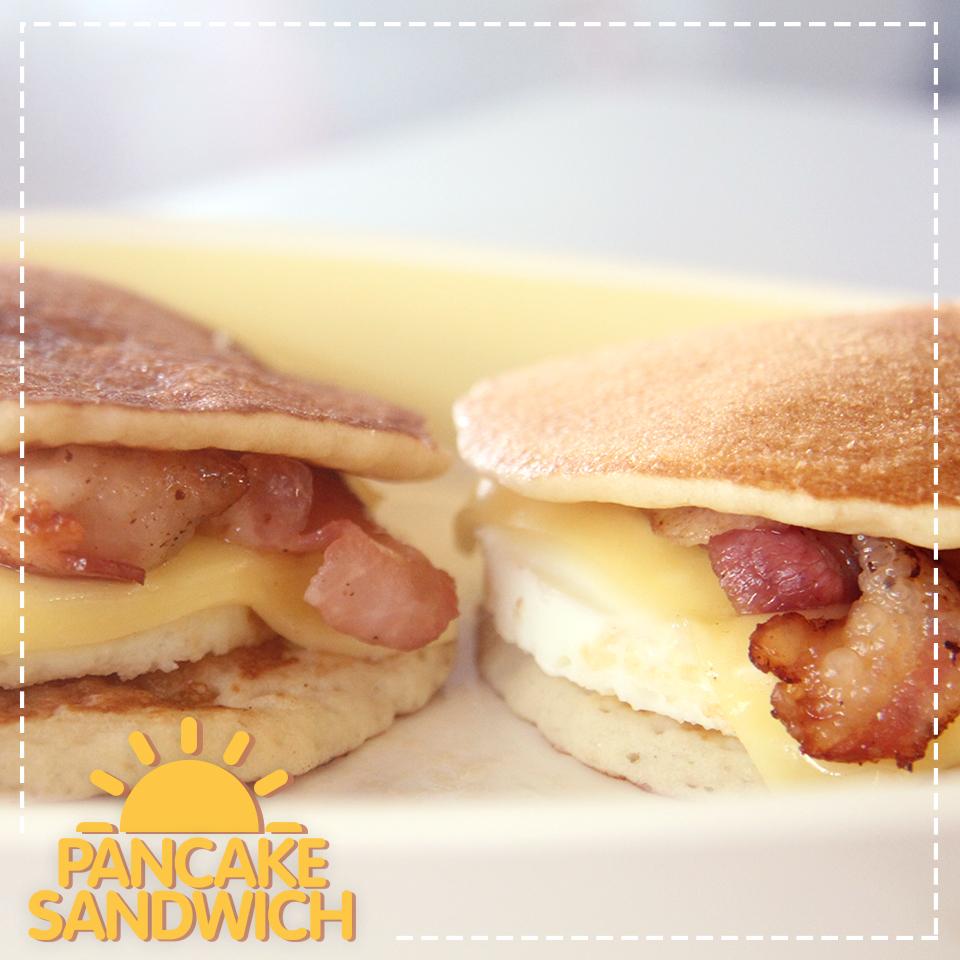 Burger King's Bacon and Egg with Rice
But, it turned out that Burger King is already offering quite decent breakfast meals. I got bacon and egg with rice meal, complete with juice, for only 99 pesos. Considering that it contained four adequately-sized slivers of meaty bacon, the price was just right, if not affordable, for a complete meal. Not to mention the fact that I was in bacon heaven.
I grew up loving bacon. Along with fried chicken and boiled shrimps, it is one of my most favorite foods in the whole world. When I was a kid, we usually had it for breakfast and when I was already grown, we infused it into many of our main dishes. My brother has his own concoction of cabbage with bacon that we all loved and looked forward to when he was the one manning the kitchen.
However, the price for bacon went up and we started having it once in a blue moon. In fact, I could not even remember the last time we had it for breakfast. So, when the craving hits me once in a while, I had it with waffles back when Asiatown I.T. Park still had an I(heart)Tea branch. And, more recently, in a pancake sandwich in Jollibee, which is basically just one or two tiny slivers of bacon placed on top of a fried egg and in between two small pancake buns.
So, imagine when I found that Burger King has a breakfast rice meal with bacon in it. I was ecstatic! That is how much I love bacon. And, considering that the Internet is full of images of bacon dishes that are to drool for, I couldn't be much happier that I got four big slices of meaty bacon (not the fatty ones sold a bit cheaper in the supermarket) to eat with egg and rice.
To show how happy I am about my bacon meal the other day from Burger King, I will share to you the photos from Google that I have been drooling over just because they had bacon in them.
This is bacon in its most basic. Well, except that instead of being fried on a pan, like always, it needs for you to have some baking equipment because you'd need to place it on a baking pan and cooked inside the oven, so it will come out all crispy and not drenched in fat.
This is just a simple bacon recipe. Just get wheat bread fresh from the bakery oven, slap some scrambled eggs on it and put fried bacon on top. You already have a bacon sandwich that is more than just drool-worthy.
And, who wouldn't salivate over this shrimp wrapped with bacon dish? This is absolute heaven for me, who loves bacon as much as I love shrimps. Sigh!
These mini bacon and egg cups are the ultimate breakfast recipe that I would love to make one of these days. Aren't they to drool for?
With that, I have shared with you how much I love bacon and everything with bacon in or on it. Now, let me drift into my bacon daydreams and I will just get back to you when I'm done.